Privacy Policy & Cookies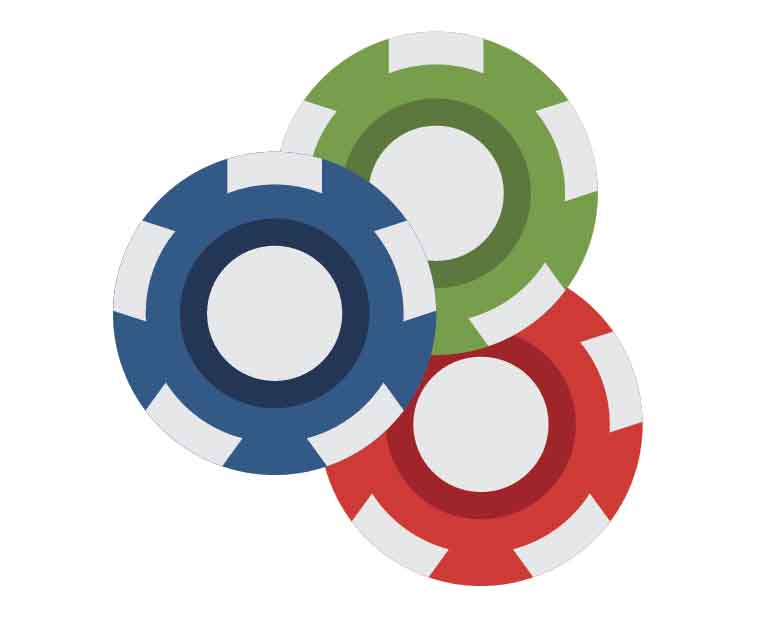 With everything moving online, you will find yourself giving your personal data to more and more sites. In order to ensure that we respect your privacy, we at CanadianCasino.org have a number of privacy policies in place in order to protect the privacy of our users. In order to do this, we have written out this privacy policy to give you information on how we collect your data, manage it, and use the information through our website.
As such, we strongly suggest that you take a quick read-through of our Privacy policy so that you know all that we are doing with your information. In this way, you can make informed decisions about reading through our site. As such, you do have the right to complain to your specific data protection authority, but we would rather you contact us first if you have any concerns. Please continue to read our full privacy policy.
Types of Information Collected
The main type of information collected is information that cannot be identified. This means it cannot be linked back to you. This is made available through your use of our website and services, i.e. the interaction you have with our website. We are not able to identify you from this information. We also collect technical information that is transmitted from your computer. This is through the use of cookies from a third party, which analyses the data.
This data will include specific software or hardware information such as the computer you are using, the language preference, the time, and the domain name that you have linked to our services from. We also collect user activity information, as we mentioned before in this privacy policy. Essentially, we look at your activity on our site, seeing which pages you viewed, how long you spent there, clicks, and further actions that you have taken. This is collected for research purposes regarding how you use our site.
The second type of information collected is identifiable information. This specifically relates to an individual and is usually personal information that can be traced back to you individually. This type of information is collected when you subscribe to an email or provide us with an email when you comment on our site. According to this privacy policy, we also may gain personal information via the live chat function. This can include name, email, and interests as well as the IP address of any connecting device.
On our site, we use cookies to collect, store, and track specific information that is related to your visit and activity on our site. Cookies are pieces of data that are stored on your computer or device that contain information about the way you access the site. We use our cookies for a number of different purposes.
These include allowing you to move between pages efficiently, providing automatic activation of features, and remembering your preferences for the next time you come and visit.
In addition to this, cookies help to make any interactions between our site and you a lot more efficient and faster in terms of getting the information you want. We use different types of cookies on our site. Session cookies are temporary, only active during your specific browsing session on our site. Once you leave the site, these are deleted from your device and the data is not stored. Persistent cookies are only read by our website. These remain stored on your laptop.
Persistent cookies are not deleted when you close the browser but remain on your device unless you delete them yourself. Finally, there are third party cookies. These are set by other sites; for instance, a third-party analytics company that monitors our site in terms of the way you interact with it. Google is an example of a third-party cookie. These can be removed, as can any other cookie, by following the web browser instructions.
How We Use Your Information?
To put your mind at ease, we only use your personal data when the law allows us to. We do not simply use your data as and when we see fit. Generally, though, we will use your information when it's necessary for our business interests as long as your rights do not override our interests. We will also use it in a situation where you have given us consent to use your data in a legal way.
We will, however, always ensure that we have gained your consent before sending any third party your details for the purpose of marketing as stated in this privacy policy. We also use personal information for a number of other legitimate interests and purposes. These include providing our services so that you can share content or post comments. It is also used to communicate with you or reply to you in the event you have a query, or to provide you with updates.
We also use your information to support and use for troubleshooting purposes. Your information is also used to develop and improve our business and to inform our business strategy. Finally, we provide you with information regarding your membership. This is necessary in order to develop our site and services for the general public. Non-personal information is used for analytical purposes to improve services and to test changes to the services to ensure their functionality and user-friendliness. Those are the main points of information usage in our privacy policy.
Who Do We Share the Information With?
In this privacy policy, we ensure to you that we never share or sell your personal information to third parties unless otherwise stated in our privacy policy. On top of the specific usage of your data, as mentioned above, we also may transfer or use your data to other third parties as we have outlined below. This includes sharing your data with companies that are in the same group as us. We also share data with third-party companies that we use for analytical purposes.
We also will provide your information to third parties in the case of any acquisition of this site and company by another third party. Finally, we provide your information to third party marketing services that offer support for this website's performance. We also make sure that any third parties have protocols in place to protect your data and that it will not fall into the wrong hands as a result of being given to the third party.
Third parties are not allowed to use your information for their own purposes, however, and are only allowed to use it for specified activities that follow our specific instructions. We may disclose personal information that you have submitted to us if we have reason to believe your information will be used in a necessary and reasonable manner that is in accordance with any laws or regulations. It can also be submitted under government request in compliance with any investigation into criminal activities.
How Long Do We Retain Your Information?
As we value your privacy, you may, at any time, ask us to change and update your information that are mentioned in this privacy policy.  All you need to do is get in touch with us. You are also able to ask us to change any of the incorrect information that we may hold about you. We will also remove any personal information, with the exception of any information that we are required by law to keep. In the case of any of these and others about this privacy policy, all you need to do is email us.
However, unless you tell us differently, we will keep all information in line with our retention policy. You can request a copy of this policy from us. The amount of time we retain your personal information is balanced against the volume, type, and sensitivity of the information we have collected from you, how harmful it might be if it falls into unauthorized use, or is disclosed as your individual personal information. We aim to correct any misuse or errors in your information.
According to this privacy policy, you do have rights with regard to your personal information. These rights include being able to request access to your own data, requesting the correction of your data, and having a transfer of your information. You can also object to any of your data being transferred, request that all your data is erased, ask for restrictions on the processing of any of your information, and can also withdraw any consent you may have given to us previously.
How Do We Protect the Information You Give Us?
As your privacy is very important, we have a number of protocols and an extensive privacy policy in place to protect your personal data and information. These protocols prevent your data from being lost accidentally, used, or accessed by any unauthorized parties. We also limit access to your data to any employees, companies, or other personnel who would have authorized access to the data. These people will only analyze and process your information under our instructions and with strict confidentiality procedures in place.
We also have contingencies in place should there be any suspected data breach. In the advent of such an occurrence, we will get in touch with you to inform you of the possible breach, and will also inform any regulator of this breach as required by law. Under these circumstances, you have the same legal rights by law with regards to your data, like those mentioned above in the section regarding the length of time we retain your data for our own use.
What About Minors or Vulnerable People?
Our website and services are not designed for those under 18.
Underage visitors should not provide any personal information to us.
How to Contact Us About Privacy Policy
We are happy to answer your questions about our services and this privacy policy. Don't hesitate to contact us.
You can find more information on this on our contact page.