Casinos That Accept Paysafe
Reviewed and Verified by Cameron Webster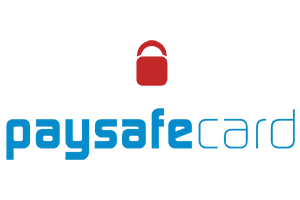 New accounts have limits according to the status of the cardholder. Additional limitations may be set depending on the verification of your identity. Ensure that you check these limits in the deposit section. Also, make sure you provide the correct email that is related to your card when withdrawing. The requested amount will be instantly credited to the balance on the card.
In the deposit section, click on the PaySafeCard logo.
Enter the amount you wish to deposit.
Choose PaySafeCard as a deposit option
Enter your 16-digit PIN
Is PaySafeCard Safe?
PaySafeCard is incredibly safe and secure due to its robust security features. Your personal information, including financial details, will be safe because it is not shared with the casino. You are only required to provide a 16 digit PIN code. No outsider will have any access to your card information, which means cases of hacking are minimal to none.
In a worst-case scenario where you encounter fraudulent behavior, you can freeze your account to keep your money safe. Furthermore, most of the casinos that support PaySafeCard in Canada have additional security, including secure certificates and encryptions. All this means that PaysafeCard is one of the most secure online transaction platforms for those that wish to keep their financial information anonymous.
These PINs are unhackable. It is your responsibility to keep the information safe. You must therefore ensure that you don't share this information with other people. If you lose your PIN or your PaySafe Mastercard, contact the customer support team, and have your account locked. The balance will be safe upon unlocking the account.
There are guidelines that you have to follow to ensure that you are secure. One is to always enter your PINs only at authorized shops and never share the details via phone or email. Institutions, law firms, and government agencies are not authorized PaySafe shops. Furthermore, do not agree to send funds or any amount on your account to these firms via the PaySafeCard platform for your safety.
Transaction Fees
Refunding fee – C$ 7.50
Paysafe Card PIN maintenance – C$ 2.50 per month starting 18 months after purchase of the PIN
Transactions are generally free. However, some fees may apply for specific transactions. For instance, a transaction concerning a refund or redemption fee will charge the holder C$ 7.50. This amount is deducted from the amount that has been refunded to the account. They also support different currencies.
Changing from one currency to another also attracts a currency conversion fee. The amount to be deducted can be calculated by entering the amount you wish to change in an online currency converter. These amounts vary depending on the economies of the countries involved. A maintenance fee is charged monthly to those that have PINs that have are over 18 months old. The balance is deducted from the amount on the voucher.
Pros and Cons using Paysafe Card
| | |
| --- | --- |
| PROS | CONS |
| Supports multiple currencies | Completed transactions cannot be canceled or reversed |
| It has robust security hence safe for online transactions |  Often has a low transaction limit |
| No need to pass on sensitive financial information | Often can't be used for withdrawals. |
Customer Support for PaySafe Card
If you have any questions and queries, they offer very reliable customer support services. They have an email which you can use to send them your queries. The email is [email protected] Emails are, however, a bit slow. If you need an instant reply, the best course is to go to their website and use live chat to speak to one of their customer support team.
If you want to lock your voucher, there is dedicated support for this to ensure you don't lose your money in case of fraud. Note that the support provided is country-oriented. To get the best support service, ensure that you select Canada from the country drop-down menu to be taken to the dedicated Canadian website.
FAQs
To register for PaySafeCard, you need an email address and a funding source for the card. You can purchase a card from an authorised retailer, then create an online MY PaySafeCard account using your email address and create a username and password. Here you can choose a method to top-up your account and keep track of your PINS if you have more than one. Registration is free of charge. If you no longer want to use your PaySafeCard PINs or My PaySafeCard account, then there is an option to delete your account. This option can be found under the 'My Profile' tab. Closed accounts are unrecoverable. If you delete your account, and change your mind, you'll have to create a new one.
PaySafeCard is a secure online payment platform that partners with retailers and websites, including casinos in Canada. It was established in 2001 to make financial transactions anonymous. PaySafeCard is a very popular choice for wagering online and many Canadian casinos are adding it as a mode of payment. The popular service is provided by means of a prepaid electronic voucher. Buyers select the amount they want to load onto their PaySafeCard. They are then given a 16 digit PIN that contains that value. For companies that accept PaySafeCard, the PIN unlocks the monetary value in the transaction. These services are offered in over 46 countries around the world. Although the voucher limits are low, they are still an efficient way of making online payments to casinos.
While depositing or withdrawing in some Canadian casinos, some money may be left on your PaySafeCard due to deposit limits. These amounts can accumulate in different PaySafeCard vouchers if you are a consistent user of the service. Any balances that remain after using a coupon for betting can be combined with other amounts and withdrawn or sent to another casino. You have to enter these PINs individually online, and the amounts will be accumulated. This is known as Toll Collect. The limit for doing this is C$ 30. Any amount more than that will have to be collected differently. However, the PINs that you combine should only be from one country. The process is the best way of using up amounts that would have otherwise been ignored.
Always ensure that you use a safe and secure network to perform any transactions with PaySafeCard in Canada. If, at any point, you receive information that you don't trust, always contact PaySafeCard's customer support for more information and clarification. Such cases include getting a notification that your account is locked and payment is demanded to regain access. This might be a result of virus-infected computers. Money lost in such cases is not refundable. However, you can protect your account by freezing the funds. The amount available after freezing will be refundable only to you if you can verify your identity. If you use your PaySafeCard PIN at an unauthorized or untrusted Canadian Casino, balances will not be refundable by any means.
When making payments to Canadian casinos, some may fail. The main reason for this might be that the casino does not accept PaySafeCard as a mode of payment. In successful transactions, the payment might take a few minutes before it appears in your casino account. In rare cases, there might be technical errors where the amount has been deducted from your account but not credited to the casino. Contact PaySafeCard support with the transaction ID to get help. You cannot cancel or reverse a payment that has already been made. The only way for you to get a refund is to enquire with the casino. This also applies to online shop purchases. Contact them and request for the amount to be sent back to your PaySafeCard account.