Best InstaDebit Online Casinos:
Reviewed and Verified by Markus Wellington
What is Instadebit?
Instadebit is a Canadian-based company that provides easy and fast transactions between the vendor you are using and your bank. It is a free transaction method known as an eWallet. You can deposit funds from your bank account directly into the casino that you are planning on playing at. This is all made very easy for you, with no need to give the casino your banking details, thus ensuring you have a higher level of security.
Before you can get started with using Instadebit at an online casino, you will need to make sure that the casino accepts it. What's really great, though, is that you do not need to have made an Instadebit account prior to choosing to use it as a payment method. This means you do not need your Instadebit login from the outset. Instead, selecting the Instadebit payment option will send you to set up your account.
Instadebit used to actually only be available to Canadian players. However, its popularity in this country has meant that it has gained traction in other gaming jurisdictions around the world. This is a great thing for Canadian players as it means that more offshore casinos, those that cater to Canadian players, are starting to offer this as a payment option. However, not all sportsbooks are doing so as much.
Pros And Cons Using InstaDebit In Online Casino
| | |
| --- | --- |
| PROS | CONS |
| | Not always available at the casino |
| Supports multiple currencies | Has some account limitations |
| | |
Setting Up An InstaDebit Account
Once you have decided that Instadebit is the option you would like to use, you will then need to set up an account. This is very easy, as all it requires is for you to complete a registration form online on the Instadebit website. You will need to use your name and address and also provide the details of your bank account. There are also some minor Instadebit fees that you will need to be aware of.
When it comes to fees, these are virtually non-existent. Canadian players will be happy to note that there is no fee for using their service – instead, a small charge is actually put toward the merchant instead. This can mean, though, that the casino you choose to play at may add their own fee for the use of this option as a transaction method, so it's worth keeping an eye on what the casino is doing.
There are fees under certain circumstances for Canadian players. This is particularly true when the transaction involves a currency conversion. In these cases, Instadebit will charge a small conversion fee to you. These fees can be viewed on the website. In order to avoid these, we recommend that Canadian players stick to making transactions that are all in Canadian dollars and choosing websites that allow Canadian dollars as one of the accepted currencies.

Depositing Using InstaDebit In Online Casinos
When it comes time to make an online deposit with Instadebit, things really couldn't be simpler. All you need to do is head on over to the banking section of the site and select the Instadebit option. If you have an account already, you will simply need to login into your account with your username and password so that the casino and Instadebit know where your funds are going.
The next step is to select the deposit value you wish to make. It is important at this time to remember that you will need to have the cash in your bank account to cover this transaction. It is not possible for you to make part payments using Instadebit. It's also rather hard to cancel or reverse an Instadebit payment, so you will need to make sure everything is correct.
One way to think about Instadebit is that it is like writing an online check. However, in this case, you won't have to give any of your banking details to the casino you are depositing at. Deposits will also happen instantly so that you know your cash is there, ready to play with. What's great is that you can verify your bank account, change your personal information and view your entire transaction history all in one place.
How to deposit in an online casino using InstaDebit?
Go to the cashier section of your online casino and choose InstaDebit as your payment method.
Choose the amount you want to deposit and enter your InstaDebit account details.
You will have a choice between paying out from your InstaDebit funds, which is almost instant, or by wire transfer (can take up to 5 working days).
Before submitting check your information carefully.
When your funds arrive in your online casino account, you can start playing.
Withdrawals Using InstaDebit In Online Casinos
In the instance where you need to get a refund from the casino or vendor, this will be deposited into your Instadebit account. This is a little different from how the process usually works, as you cannot deposit into your Instadebit account from your bank account to make payments. When you do get a refund or a withdrawal to an Instadebit account, you will be able to use these to make other payments.
Alternatively, you can simply choose to withdraw the funds to your actual bank account so that you can see it there. If you choose to do this, all you need to do is go to your Instadebit account and click on the withdraw funds button to get all the money heading over to your bank account in a speedy fashion. When it comes to actually request a withdrawal from a casino, there's a different process.
Similar to the deposits, you will need to go to the banking section of the site. Once there, you will need to select Instadebit as your payment option and log in to your account. Once you've done that, all you need to do is select the amount you would like to withdraw. There are no fees to this process either. However, it is important to note that withdrawals do take longer and can take up to 3-5 days.
How to withdraw using InstaDebit in an online casino?
Go to the cashier.
Select InstaDebit as a withdrawal option and the amount you would like to withdraw.
Check your personal information before clicking withdraw.
Click withdraw.
It will take few days before your withdrawal will be processed.
Enjoy your winnings.

Security In Online Casino Using InstaDebit
Many players may be concerned about using a new payment option on the grounds that they don't know how secure it is. Instadebit prides itself on offering a safe and secure transaction platform. As a first step, when you create your account you will see a deposit from Instadebit in your bank account. This is used to verify your bank account. Once you confirm this, your spending limits will be raised.
In order to verify your account, you need to log in to your Instadebit account and hit verify. Then enter the value that was added to your bank account. On top of this, any communication between you and Instadebit is conducted via secure 128 bit SSL encrypted channels. This is to protect your data from falling into the wrong hands. Your bank data is never shared with any other merchants or vendors.
Instadebit also does an identity verification check to ensure that you are who you say you are. You will need the last four numbers of your social insurance number at the point you sign up. This not only confirms your identity but also protects you and all your payments. Finally, all transactions are monitored by the security company VeriSign to ensure that everything is working smoothly and privately all the time.
Instadebit Online Casinos In Canada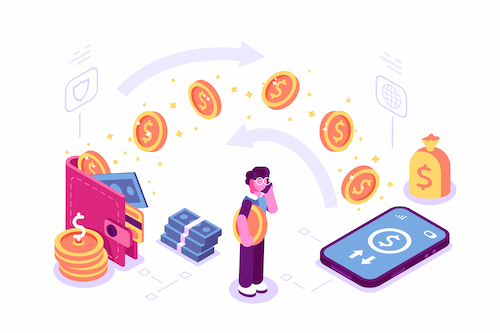 As this is a Canadian company, players from this country will find it very easy to access and use this payment option. Players from other countries do not always have the option to use this method as it has not yet caught on so strongly across the globe. Most online casinos in Canada will offer it and have Canadian dollars as a primary currency, making the whole process very smooth and efficient.
Choosing Online Casino
When it comes to choosing a casino though, we do recommend that you don't just select one based on the payment options it offers. Instead, you should take a look at the game selection, the levels of security, and what bonuses or cashback bonuses are offered. We have a large selection of the best online casinos for you to take a look at and each of these will offer Instadebit as a payment option, making it easy for you to choose.
Final thoughts about Instadebit in online casinos
Instadebit is an easy-to-use payment option, perfect for Canadian players. There are no fees involved, bar those you might incur for making a currency conversion. Transactions are run through Instadebit to and from your bank and the casino, meaning your personal data is never given to the casino. This helps to increase security and ensure all your transactions are safe. Signing up takes but a moment, so why not try it today?
FAQs