Casinos That Accept Interac:
Reviewed and Verified by Cameron Webster
How to Withdraw and Deposit with Interac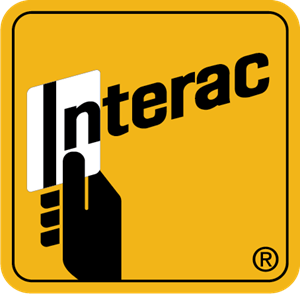 The first thing you need to do to start using Interac is to sign up with the payment method provider. We will explain the sign-up process later in this article. Once you've set up your account, you can proceed to sign in on your online casino account that accepts the payment method to use for depositing money and withdrawing winnings.
To deposit, click on the "Deposit" button at the cashier section of your "My Account" and select Interac as the preferred payment method. After that, specify the deposit amount and complete the transaction by providing the required details. Withdrawing winnings using Interac follows the same process as with depositing. The only difference is that you have to click on the "Withdraw" button instead of the "Deposit" button.
Click on "Deposit" or "Withdraw" in the "My Account" tab
Choose Interac as the payment method
Specify the deposit amount or withdrawal amount
Provide the required details
Complete the transaction
| | |
| --- | --- |
| PROS | CONS |
| | Withdrawals using the payment methods at casinos can take a few days to be processed |
| | |
| Fast processing of transfers |  Available to only Canadian players |
How Safe is Interac?
Interac works with over 250 different banks, financial institutions, and credit unions. Each of these institutions uses several security technologies to keep money safe and ensure that intruders cannot have access to players' financial information. Aside from that, it uses Secure Socket Layer (SSL) encryption technology and firewalls to scramble communication between its server and casino websites.
When setting up an account, you will be required to provide some details as a means to verify your identity. This way, the company can be certain that transactions are originating from the legitimate account holder. It has a number of products, such as Interac Debit, Interac Cash, and Interac e-Transfer, so Canadian players will be able to choose the one that best appeals to them.
Another awesome thing about Interac as regards security is that you don't need to enter your account details each time you want to deposit or withdraw winnings from your casino account. This will eliminate the risk of your bank account details falling into the wrong hands.
The payment method operator also has a team of security experts that uses several data protection and fraud detection tools to monitor all the activities on the accounts of its users and flag anything that seems out of the ordinary. Besides that, it has a two-step authentication procedure that requires Canadian players to first sign into their account and also provide an answer to a security question that they've originally set.
Best Online Casinos that accept Interac e-Transfer:
Reviewed and Verified by Cameron Webster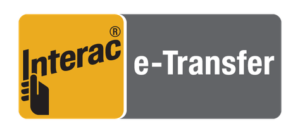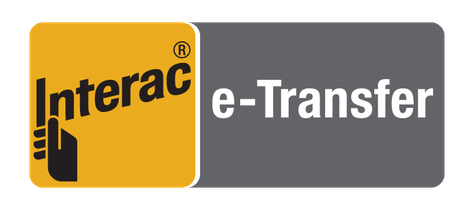 Fees
Switch fee
Interchange fee
Surcharge fee
Financial Institution transaction/account fee
Acquirer processing fee
Issuer transaction fee
As a Canadian player, you will enjoy using this payment method at online casinos as the fees charged are minimal compared to some other methods. If you are using Interac Debit to fund your casino account or make any in-browser payment, you will be required to pay a flat fee of C$1.80 if the transaction amount is above C$300.
You will also be charged an acquirer service fee of C$0.025 for all in-app and in-browser payments that you make. Be aware that fees are charged based on the type of transactions that you make and the product that you are using. You can check fees and limitations to know all about the fees charged by the payment method provider and what they stand for.
Interac Customer Support
It provides Canadian players with effective customer support via several means. At the footer of the payment operator's website, you will see a support link that will take you to a page where you can have access to the different support methods provided. There is a comprehensive FAQ section, where detailed answers to some common questions can be found.
Aside from that, Canadian players will also find a "Troubleshoot" section on the payment operator's website, where they can find information about their financial institution in relation to any issues that they have using the payment method. If you have any inquiries regarding products from the payment provider, you can send it to the email address [email protected] To report phishing incidents or scams, you can send complaints to [email protected]
FAQs
Interac is an interbank network in Canada that allows you to make transactions without having to enter your financial account information every time. It is a fast and safe payment method that links financial institutions with merchants and other enterprises to make it easy to send and receive money. There are several online casinos in Canada that accept Interac for funding and withdrawing winnings. Interac has several products, such as Interac e-transfer, Interac Debit, Interac Flash, and Interac Cash. You can use Interac e-transfer and Interac Debit at top online casinos. For a detailed explanation of the uses of each of these products, we recommend that you should check the "Products" section of the payment method operator's website.
As we stated earlier, you need to set up an Interac account before you can use it at Canadian online casinos. Interac supports a wide range of financial institutions, such as Blackville Credit Union and First Nations Bank Of Canada. To set up an Interac account, you need to first login to your Canadian financial institution's internet banking page. After that, select "Interac" in the Payments/Transfer section and click on the Register/Sign Up button. You will immediately be presented with a registration form, where you'll have to provide some required details. Ensure that the details you provided are accurate. Once your Interac account is set up, you can start using it to make deposits and withdraw winnings at your online casino.
The processing speed of transactions made using Interac is quite fast, depending on the online casino you are using. At most top Interac online casinos, deposits are usually processed instantly. However, withdrawals can take anything from 1 day to 3 days. We recommend that you check the payment page of your online casino to know the processing time of transactions. You should also be aware that there is usually a minimum and maximum amount that you are allowed to deposit or withdraw using the payment method, and this also varies from one online casino to the other. Each financial institution that supports Interac also has a limit that it sets on transactions allowed - but you can increase this limit by verifying your identity.
To set up an Interac account, you need to login to the banking page of your financial institution and fill the required form. You can check all the financial institutions that support the payment method on the Interac website. Among the information that you may be required to provide is your name, address, and date of birth. You will also be required to set up a security question and answer, which you will use for transfer funds from your Interac account. We suggest that you go through the information you provided to ensure that they are correct before submitting the registration form. Once you've set up your Interac account and verified your identity, you can proceed to start using it at online casinos that accept the payment method.
One of the good things about the payment method is that the fees charged are minimal compared to a few other methods. When you use the Interac e-transfer or Interac Debit to add funds into your casino account, it is usually free of charge, except if the transaction amount exceeds C$300. In that case, you will need to pay a fee of C$1.80. Please be aware that your online casino may also charge fees for processing deposits and withdrawals. Interac also charges an acquirer service fee of C$0.025 (switch fee included) for all in-app and in-browser payments made using Interac Debit. You can check all the fees associated with using Interac on the website of the payment method operator.